Books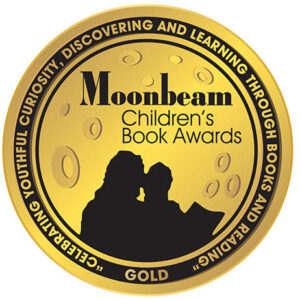 Moonbeam Children's Book Award GOLD Winner 2022, Ruby Foo and the Traveling Kitchen, Adventure #2: Ruby Goes to Spain in the category of "Pre-Teen Fiction- Historical / Cultural."
The NYC Big Book Award recognized Ruby Foo and the Traveling Kitchen, Adventure #1 in the category of "Pre-Teen Fiction" as the Winner, 2021 & Independent Press Award 2022
Ruby Foo and the Traveling Kitchen Series:
Meet Ruby Foo, a tween girl who loves to cook. She might seem like a normal middle schooler, but in the kitchen, she transforms into a fearless superhero called the Fantastic Foo. Ruby uses her family-fed love of cooking to connect with people from all walks of life and travels far and wide to see her new friends, embarking on exciting adventures and challenging cookoffs and collecting recipes from all over the world.
Adventure #1: Finding the Foo Identity
When a mysterious photograph leads her out of her own kitchen and into her grandfather's, Ruby will need skill and courage to uncover some deeply buried secrets. Grab your passport and join Ruby as she dives into delicious culinary challenges and discovers how her family's history has shaped her life.
Adventure #2: Ruby Goes to Spain
In her latest culinary exploration, Ruby embarks on an adventure in Spain. She'll need ingenuity, sleuthing skills, and empathy to uncover more family secrets. Follow Ruby in Adventure #2 as she dives into new culinary challenges in Madrid, Spain and discovers how history can change your life.
Book Reviews:
– Cassandra **The Bibliophagist** rated -it was amazing
A great way for children to explore other cultures. I loved the recipes added in. Every time we read one, my son would ask if we could make it. It was engaging and funny but emotional at times as well. I think my favorite part was that she used memories at times. Food is something that connects us, it is highly associated with memories and experiences. This author takes advantage of it and creates a wonderful book for children. (See Goodreads Reviews).

– As a retired teacher, I am often asked to suggest books for my friends' children and grandchildren. Ruby Foo is great fun to read, and the recipes make one's mouth water! I took a look at the website, rubyfookitchen.com, and was delighted to discover the historical background for the book, including the identity of the original Ruby Foo. and her surprising relation to the author. I look forward to seeing more books in the series. (See Amazon Reviews).
Where Will Ruby Go Next?
Check out the end of the book for a special hint about Ruby's next adventure, and be sure to tell us where you think she should visit! Comment on  TikTok, Facebook, Instagram, or tweet at @RubyFooKitchen using #RubyFooTravels to tell us where her next adventure should take her! Explore More with Ruby Foodie on Pinterest @rubyfookitchen.